It has been a different year for all of us, and a difficult year for many.
Despite the unforeseen challenges of 2020, we found ways to stay connected to family and friends, worked together to support essential community workers and businesses, and have prioritized keeping one another safe. The members of Siana Law are grateful to belong to a community of caring people. We are also grateful for those people and businesses whose efforts served to minimize the disruption to our lives due to the pandemic. We are also thankful to have been able to work together to continue to serve our clients during these challenging times.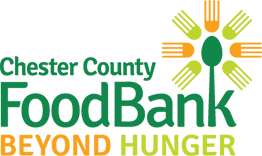 This holiday season, we feel it's especially important to assist those who are in need. Siana Law has instituted an employee contribution drive to help provide support to individuals and families in our community who have been adversely affected during this difficult time. The Firm has selected the Chester County Food Bank as the recipient of the Firm's fundraising drive. The Chester County Food Bank is the central hunger relief organization serving more than 120 partner agencies in Chester County, Pennsylvania. To enhance the support, the Firm has pledged to match all employee contributions made to the Food Bank.
We hope that the message of gratitude will remain poignant and inspire everyone to continue to work together and move forward. The attorneys and staff members at Siana Law wish you and your families health and happiness during this holiday season and through the New Year.
–Stephen V. Siana, Executive Partner